Voice Pro Kimberly Davis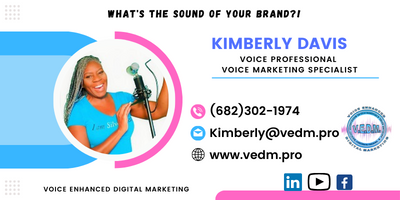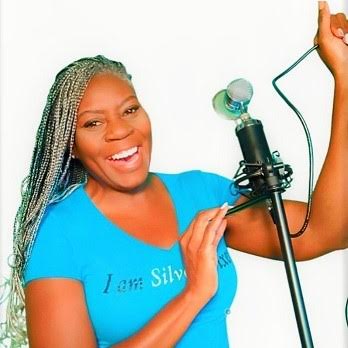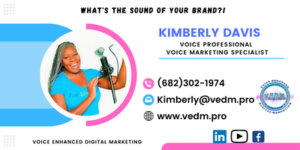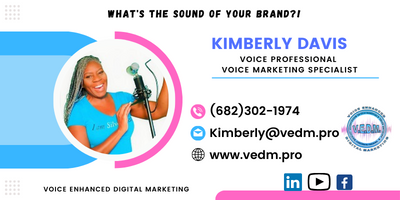 contact me: 682-302-1974
email: [email protected]
As a child I rarely spoke to anyone outside of my home now My
Voice is my Superpower.
I am a disabled Navy Veteran; I am blessed to have a career I love
that transcends any physical limitations. I understand the
importance of audio branding for business and
marketing with voice is Brand storytelling. The stories you tell
your audience help them humanize your company, connect with
your brand, and develop a deeper relationship with your products
and services.
Learning to us my voice created space for my passion, which lead
me to voice acting, coaching & public speaking. I use my voice to
create positive uplifting projects that communicate, educate,
inspire, and entertain, whether it's eLearning, medical narration,
IVR, podcasting, or radio commercials. I put my heart into
adding character to written content,
Voice isn't just a thing!
Voice Is Everything….